Opportunity Details
Posted Start Date:
Summer 2011
Specialty:
Radiology, Body Imaging
Location:
Roanoke, VA, USA
Region:
Southeast , Mountainous , Metro
Job Position Code:
01-12-4404 (FY11) Position #3
Openings:
1
Last Updated:
4/11/2011
J1/H1B Visa?
No
Location Overview:
Carilion Medical Center is located on the outskirts of Roanoke's vibrant and safe Downtown District.
Offer Details
Incentive Pay:
Base Salary plus two (2) potential bonuses
Partnership Potential:
Carilion Clinic Physician, Employed Position
Relocation Paid:
Yes, Allowance
Vacation:
Yes, 10 weeks including CME/Sick Leave
CME:
Yes, Days + Allowance
Other Benefits:
Comprehensive Benefits Package, includes Paid Malpractice and Tail
Job Description
Carilion Clinic is expanding its radiology faculty and accepting CV's for Radiologists for its 763-bed flagship teaching/tertiary referral hospital with Virginia State-designated Level I Trauma Center, serving 1 million people throughout western Virginia.

We seek well-trained physicians with integrity who wish to work in a collegial environment based on collaboration, mutual respect, trust and cooperation. Radiologists invited to Carilion Clinic will join experienced, board-certified Radiologists and clinical colleagues dedicated to clinical integration, efficiency of care, quality improvement, teaching in an academic environment, and research. Whether your interests are primarily clinical, academic or research, or a combination, or if your lifestyle preference is traditional work day, or the flexibility of evening and weekend service, we have opportunities for you. We are searching for Radiologists who will be advocates for our patients, and ambassadors for radiology within the Carilion Clinic. Our purpose is to achieve the best possible outcome for every patient by working together to practice, teach and discover better ways to heal. Attractions include:

Modern hospital facility, nationally recognized
Third largest hospital (by licensed beds) in Virginia
State-of-the-art technology and equipment, equal to other academic centers
Over 300,000 radiography procedures annually
Radiology Department of 21 radiologists with 18 fellowships
Integrated AGFA PACS and Powerscribe voice-recognition dictation
EPIC Electronic Medical Record
19 GME Programs, affiliated with VT, UVA and VCOM
VTCSOM (Virginia Tech Carilion School of Medicine) welcomed inaugural class August, 2010

The Roanoke Valley is a metro area of 300k located at the southern tip of Virginia's Shenandoah Valley, surrounded by the beautiful Blue Ridge Mountains with never-ending vistas. The region offers affordable housing, plenty of outdoor activities, and an abundance of cultural, professional and educational opportunities.

For confidential consideration, please submit CV and cover letter to Penny Daniel, Carilion Clinic Professional Staffing, POB 40032, Roanoke, VA 24022-0032, padaniel@carilionclinic.org, or call 800-856-5206. Review of credentials will begin immediately and continue until the position is filled. AA/E0E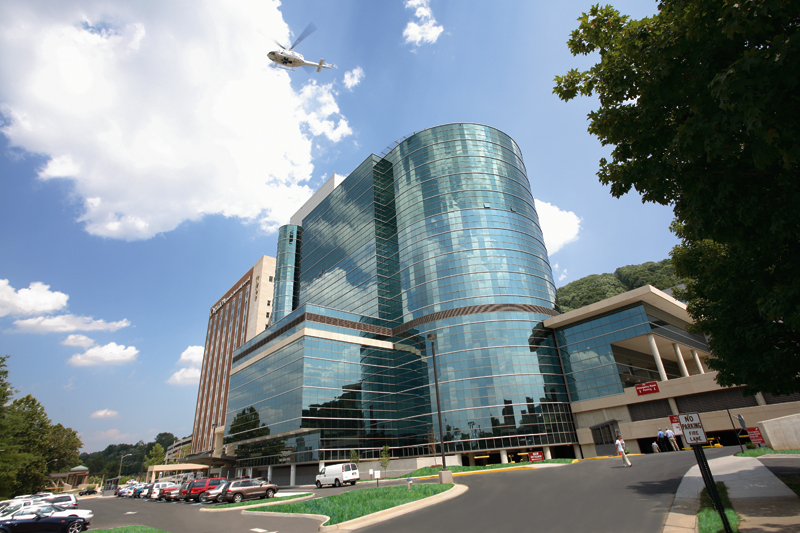 Community Overview
The Roanoke Valley is a metropolitan area of more than 300,000, located at the southern tip of Virginia's Shenandoah Valley, surrounded by the Blue Ridge Mountains. Roanoke was ranked the eleventh best city in the US in 2004 by the annually updated publication, "Cities Ranked and Rated". Over one hundred pieces of information were considered by the authors in categories including the economy, jobs, arts and culture, education, and, of course, the low cost of living. In addition, the region offers:
Mild weather and four seasons
Bike the Blue Ridge Parkway and hike the legendary Appalachian Trail
Boating, camping, swimming at Smith Mountain Lake
Theater, symphony, ballet, opera, fine arts, and museums
Two hours to ski resorts, with chalets or five-star lodging
Award-winning schools & private schools
Roanoke County, Roanoke City and Salem City school systems have Advanced Placement classes and the international Baccaulareate program.
Nationally ranked & internationally acclaimed colleges and universities
View Community Profile
Community Links
View Hospital Profile
Hospital Links

Contact Information
Contact:
Penny Daniel, Physician Recruiter
Carilion Clinic
213 S. Jefferson Street, Suite 1401
Roanoke, VA 24011
Email:
padaniel@carilionclinic.org
Phone:
(540) 224-5373
Fax:
(540) 983-1169
Practice Information
Practice Name:
Carilion Faculty Physicians
Number of physicians in group:
21
Philosophy of the group:
The concepts of collaboration and teamwork across disciplines are reflected in the following philosphy: "We" not "Me", "Ours" not "Yours and Mine", "Yes" instead of "No", "I Will" rather than "I Won't"
Group makeup and specialties represented:
Diagnostic, Neuroradiology, Body Imaging, MSK, PET/CT/Nuclear Medicine, IR, INR, Pediatric, Mammography
Practice Description :
Carilion Clinic has a history of continual technological advancement and innovation. State-of-the-art facilities and imaging technology include a robust PACS system and voice-recognition dictation.