Opportunity Details
Posted Start Date:
NEGOTIABLE
Specialty:
Allergy and Immunology
Other Specialties Considered:



Location:
Roanoke, VA, USA
Region:
Metro
Job Position Code:
AIFY21
Practice Environment
CALL FOR INFO
Openings:
1
J1/H1B Visa?
H1B Accepted
Location Overview:

The Roanoke Valley is a metro area of 300,000 and has consistently been rated among the "best places to live" in the nation and features exceptional schools, low cost of living, inexpensive real estate, and abundant outdoor activities in an exceptional setting along the Blue Ridge Parkway, Appalachian Trail, Smith Mountain Lake, and surrounding areas and was named one of the ten most bike-friendly areas in the United States by USA Today Travel and our mountain biking has been featured by internationally known outlets such as Pinkbike, Singletracks, Men's Journal, and Mpora.

Roanoke is the largest city on the Appalachian Trail, and the local trio of Dragon's Tooth, McAfee Knob, and Tinker Cliffs has become collectively known as the Triple Crown of Virginia - showcasing three of the most beautiful summits of the A.T. The region is home to the Blue Ridge Parkway, regarded as "America's Favorite Drive" because of its spectacular beauty, Smith Mountain Lake - the "Jewel of the Blue Ridge," and four amazing Virginia State Parks. Located at the southern tip of Virginia's Shenandoah Valley, easy interstate access allows for driving distance to the Atlantic Ocean beaches and major metropolitan areas.
Offer Details
Income Details:

Competitive Salary which includes Guaranteed Base Salary plus incentive plans based on quality criteria, scorecard initiatives, and productivity. Generous comprehensive benefits package that includes an Employer Funded Pension Plan, 403B Retirement Plan, Savings Plan, Paid Time Off, Paid CEU Time, Child Care Benefits, and much more.

Incentive Pay:
Yes, two tier bonus plans
Student Loan Forgiveness:

Student Loan Forgiveness is negotiable

Partnership Potential:
Employed Position
Relocation Paid:
Yes
Vacation:
Yes
CME:
Yes, Days plus allowance
Other Benefits:

Comprehensive Benefits Package to include:

Health/Vision/Dental
Life/Disability
Paid Malpractice and Tail
Retirement Savings Plans, 403(b) and Deferred Compensation
Carilion funded Pension Plan
Job Description
The Department of Internal Medicine, Carilion Clinic / Virginia Tech Carilion Clinic School of Medicine is seeking to expand our Division of Allergy and Immunology and is seeking a physician to join a group of two physicians to provide care to both adult and pediatric patient populations. Join a progressive program supported by strong institutional commitment and the collaborative environment within the Department of Internal Medicine and Carilion Clinic. There are ample opportunities for collaboration with other divisions and departments including the Division of Pulmonary and Sleep Medicine and Rheumatology, and the Department of Pediatrics. The primary clinical focus of the Division of Allergy and Immunology will be diagnosis and management of allergies, asthma, and immunodeficiencies. Services provided include testing and treating for seasonal allergies, drug sensitivity, allergy avoidance education, immunotherapy including Xolair and Nucala, intradermal and patch testing, pulmonary function testing, asthma control and more. Adding to the current team enables the practice to reestablish Pediatric Allergy, expand the Roanoke practice, and to provide educational opportunities for medical students, residents, and fellows. Research interests are supported.
In the future the Division of Allergy and Immunology is also looking to establish a consultative inpatient service at Carilion Roanoke Memorial Medical Center and expand upon our outpatient services throughout the region by creating a center of excellence with a primary clinical focus of diagnosing and managing allergies, asthma, and immunodeficiencies.
Qualifications
Successful completion of an accredited residency in internal medicine, internal medicine/pediatrics, or pediatrics followed by an accredited fellowship in allergy and immunology.
Board eligible or board certified in allergy and immunology by the American Board of Allergy and Immunology or subspecialty certification in allergy and immunology by the American Osteopathic Board of Internal Medicine.
* Additional position for Section Chief and qualifications include:
The successful candidate will have at least 3 years experience and be a successful manager with a track record of effective cooperative leadership, and strategic vision gained within an academic environment. Demonstrated ability to work as a member of a team, providing effective communication and an interest in furthering the research, scholarly and academic missions of the group. A record of research contributions, either in clinical, educational, or translational science. Possesses strong personal and professional ethical values, impeccable integrity, energy, flexibility, and a positive attitude.
Carilion Clinic is a not–for–profit health care organization based in Roanoke, Va. Through our comprehensive network of hospitals, primary and specialty physician practices and other complementary services, we work together to provide quality care close to home for nearly 1 million Virginians. With an enduring commitment to the health of our region, we also seek to advance care through medical education and research, help our community stay healthy and inspire our region to grow stronger. In 2007, Carilion partnered with Virginia Tech to create the Virginia Tech Carilion School of Medicine and the Fralin Biomedical Research Institute.
We embrace a diverse workforce and provide equal employment opportunities to all qualified candidates without regard to Race, Color, Religion, Sex, National Origin, Protected Veterans.
Client Overview
No Client Overview Provided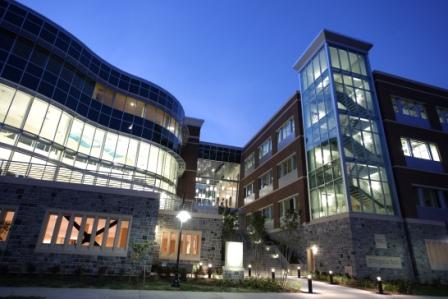 Community Overview
The Roanoke Valley is a metropolitan area of more than 300,000, nestled in the heart of the Blue Ridge Mountains. Roanoke has amenities that you'd expect from a dynamic urban center, without losing the charming feeling of a smaller place. Expansion Management named Roanoke Valley one of its Five-Start Communities for quality of life. The ranking is based on a reasonable cost of living, affordable housing, low crime, excellent transportation access, good public schools, proximity to community colleges and universities, and educated workforce and low taxes.
Mild weather and four seasons
Bike the Blue Ridge Parkway and hike the legendary Appalachian Trail
Boating, camping, swimming at Smith Mountain Lake, 500 miles of shoreline
Theater, symphony, ballet, opera, fine arts, and museums
Two hours to ski resorts, with chalets or five-star lodging
US Department of Education has recognized Roanoke Valley Schools for being among the nation's best.
Roanoke County, Roanoke City and Salem City school systems have Advanced Placement classes and the international Baccaulareate program.
Nationally ranked & internationally acclaimed colleges and universities
The National Civic League named Roanoke an All-American City six times
View Community Profile
Community Links
Client Links
| | |
| --- | --- |
| | There are no Client Links to display. |
| | |
Hospital Overview
One of the largest hospitals in the state, Carilion Roanoke Memorial Hospital (CRMH) is a 703-bed hospital with an additional 60-bed Neonatal Intensive Care Unit. The facility recently completed a large expansion project, adding a new Emergency Department, Labor and Delivery unit and the Carilion Clinic Children's Hospital complete with a Pediatric Emergency Room. Now in it's second century of providing premiere healthcare services, CRMH also features a Level I trauma center. In addition to offering high-tech services, the hospital is home to 26 Graduate Medical Education Programs affiliated with Virginia Tech Carilion School of Medicine, University of Virginia and Virginia College of Osteopathic Medicine. Patients have access to nearby specialty clinics, family medical centers, and a host of personalized treatment options, making this the region's most comprehensive group of healthcare providers.
View Hospital Profile
Hospital Links

Contact Information
Contact:
Rob Way, Physician Recruiter
Carilion Clinic
, Suite 1401
, VA
Email:
rjway@carilionclinic.org
Phone:
(540) 224-5189
Fax:
(540) 983-1169
Practice Information
Number of physicians in group:
2