Opportunity Details
Posted Start Date:
Position available immediately
Specialty:
Family Medicine, without OB
Location:
Dublin, VA, USA
Job Position Code:
Dublin, FM (FY19)
Location Overview:

Float the New River, one of the world's oldest rivers, bike the New River Trail, or boat along Claytor Lake's man made lake on the New River, 21 miles by 4500 acres of state park- Pulaski County has it all! Whether you are visiting Radolph park or pursuing educational opportunities with New River Community College, there is something for everyone of all ages.

Enjoy living in a small town community with large town amentities in close proximety. Dublin is conveniently located 20 miles from Blacksburg, home to Virginia Tech, 1 hour from Roanoke, VA, 1.5 hours from Winston-Salem, NC, and 2 hours from Charlotte, NC.

Pulaski County is home to prestigious golf courses including The Virginia Tech Pete Dye River Course, Pulaski Country Club, or Draper Valley Golf Club.
Offer Details
Income Details:

Competitive base salary guarantee for two years with incentive tied to productivity and quality criteria

Incentive Pay:
Yes, productivity-based/RVU compensation plan and bonus incentive
Student Loan Forgiveness:

Yes, available

Relocation Paid:
Yes, allowance up to $10,000
Vacation:
20 days
CME:
Yes, 5 days plus allowance
Other Benefits:

Health/Vision with Wellness Incentives and Pharmacy
Dental
Life Insurance
Disability
Retirement Savings Plans - 403(b) and Deferred Compensation
Defined benefit pension plan
PAID malpractice and tail
Job Description
Carilion Clinic Family Medicine - Dublin has an opportunity available for a family practice physician to join their well established outpatient-only family medicine group of consisting of a full time physician and 2 NP's. Office practices full scope family medicine excluding OB with basic radiology and lab testing on site. Enjoy working M-F office hours, 8am to 4pm with call coverage currently shared 1:2. Carilion Family Medicine - Dublin is a patient centered medical home focused on preventive and chronic medicine.
Carilion Clinic is the largest not-for-profit integrated health system serving nearly one million people in Western Virginia, with 7 hospitals, 220+ physician practice locations, and 24 GME programs. This network of 650+ multi-specialty physicians in over 60 specialties offers Carilion physicians faster access to patient information and history with a sophisticated, fully integrated electronic medical record system (EPIC) and excellent access to subspecialty consultation. Our medical home approach to primary care lets you focus your energy on the highest risk patients while the electronic medical record enables seamless coordination with Carilion's specialist.
Minimum Qualifications:
ABMS/AOA-BC/BE in Family Medicine, with plan in place to sit for Boards
Eligible for unrestricted Virginia medical license and DEA
Team player, highly motivated, excellent communication skills
Graduating residents encouraged to apply
Equal Opportunity Employer: Minorities/Females/Protected Veterans/Individuals with Disabilities/Sexual Orientation/Gender Identity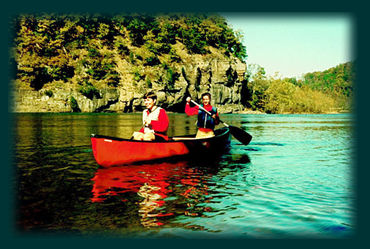 Community Overview
Designated as a Metropolitan Statistical Area and strategically located along Virginia''s Technology Corridor, Montgomery County and the New River Valley are home to the towns of Blacksburg and Christiansburg, and the City of Radford. With a cost of living at 94% of the national average, each area offers city amenities with world class dining, diverse shopping and cultural activities blended with small town charm in a beautiful setting. You will find unique aquatic activities at Claytor Lake State Park or on the U.S.''s oldest river, the New River. For hiking enthusiasts, there are endless adventures on the Appalachian Trail along the Blue Ridge Parkway. The area also offers superior educational opportunities through its 45 public schools and 11 public libraries. And, the New River Valley is home to Radford University, New River Community College and Virginia Tech, which is Virginia's largest university and one of the nation''s leading research centers.
View Community Profile
Community Links
Hospital Overview
As the area's leading healthcare provider, Carilion New River Valley Medical Center's unique hospital facility and dedicated healthcare professionals provide excellent quality patient care and comfort. Our physicians, hospital staff and volunteers create a highly personalized and supportive environment, and deliver care using advanced diagnostic, medical and surgical procedures. More area residents choose us for their healthcare needs than any other medical facility in our area. CNRV offers a wide array of comprehensive services. From our Emergency Level III Trauma unit to our home-like mother/baby care suite, we are a full-service, regional medical facility, serving the New River Valley and beyond. We host the highest number of sub-specialty physicians and surgeons serving the New River Valley. We also have access, through Carilion Clinic to an even higher array of services, if needed. Many of these technologies, such as Cyberknife surgery or Robotic Heart Surgery, which are not available anywhere else in Virginia. Our excellent healthcare team and support staff of nearly 1000 people provide exceptional care and customer service that is second to none. Carilion New River Valley Medical Center is located off Interstate 81 near Radford (Exit 109), which puts us conveniently in the heart of the New River Valley serving our community every day. For a list of services and more information go to www.carilion.com/cnrv/ or call us at 540-731-2000.

Contact Information
Contact:
Amy Marsh, Physician Recruiter
Carilion Clinic
POB 40032
Roanoke, VA 24022 - 32
Email:
amsilcox@carilionclinic.org
Phone:
(540) 224-5187
Fax:
(540) 983-1169