Opportunity Details
Posted Start Date:
Position available immediately
Specialty:
Family Medicine, without OB
Location:
Rocky Mount, VA, USA
Job Position Code:
Rocky Mount, FM (FY19)
Location Overview:

Rocky Mount, a town of 8,000, is situated in Franklin County, approximately 50,000 population, and is a bedroom community to Roanoke which is located 25 miles south. The beautiful Blue Ridge Parkway and 22,000-acre 500-mile shoreline Smith Mountain Lake are both conveniently located an equidistance of 25 miles west and east from Rocky Mount, offering hiking, biking, boating, sailing, and superb fishing. The area offers a somewhat rural, more relaxed lifestyle with the benefit of a metropolitan area nearby.
Offer Details
Income Details:

Competitive base salary guarantee for two years with incentive tied to productivity and quality criteria

Incentive Pay:
Yes, productivity-based/RVU Compensation Plan and Bonus Incentive
Student Loan Forgiveness:

Yes, available

Partnership Potential:
Carilion Employed Position
Relocation Paid:
Yes, Allowance up to $10,000
Vacation:
20 Days
CME:
Yes, 5 days plus allowance
Call Coverage:
Goal of 1:8; phone coverage from home
Other Benefits:

Health/Vision with Wellness Incentives and Pharmacy
Dental
Life Insurance
Disability
Retirement Savings Plans - 403(b) and Deferred Compensation
Defined benefit pension plan
PAID malpractice and tail
Job Description
Carilion Medical Associates - Rocky Mount is searching for a Family Medicine physician to join five physicians and two ACP's practicing full scope family medicine excluding OB in an outpatient practice with light nursing home coverage. Inpatient medicine call and coverage is managed by the Hospitalist program at Carilion Franklin Memorial Hospital, a 37-bed acute-care facility. Call coverage goal of 1:8 for practice patients to include call from home in addition to Saturday morning clinic.
Carilion Clinic is the largest not-for-profit integrated health system serving nearly one million people in Western Virginia, with 7 hospitals, 220+ physician practice locations, and 23 GME programs. This network of 650+ multi-specialty physicians in over 70 specialties offers Carilion physicians faster access to patient information and history with a sophisticated, fully integrated electronic medical record system (EPIC) and excellent access to subspecialty consultation. Our medical home approach to primary care lets you focus your energy on the highest risk patients while the electronic medical record enables seamless coordination with Carilion's specialist.
Minimum Qualifications:
ABMS/AOA-BC/BE in Family Medicine, with plan in place to sit for Boards
Eligible for unrestricted Virginia medical license and DEA
Team player, highly motivated, excellent communication skills
Graduating residents encouraged to apply
Equal Opportunity Employer: Minorities/Females/Protected Veterans/Individuals with Disabilities/Sexual Orientation/Gender Identity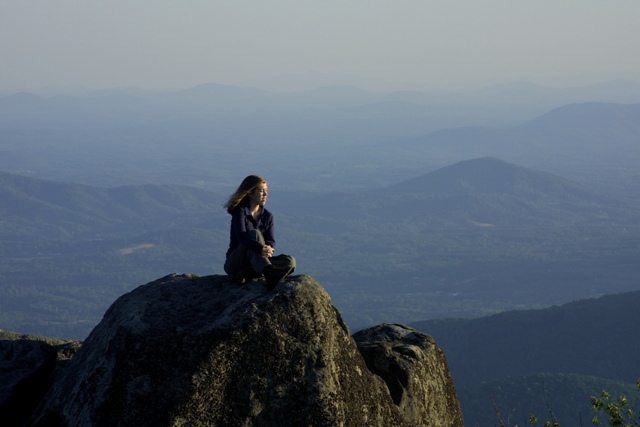 Community Overview
Franklin County, VA, is an area carved from mountainous terrain with views of the Blue Ridge Mountains. Franklin County is the largest county in Virginia by area, consisting of 692 sq miles of land & 9.5 sq miles of water. Three-fourths of the county is level to rolling land. Nature's beauty and natural resources attracted the first settlers in the mid 1700s. European immigrants joined Native Americans and African Americans to create a cultural melting pot. Franklin County still offers a rich combination of rural character, old-world charm and southern hospitality. It is a place where small towns coexist with neighboring cities, and folk artistry blends comfortably with urban amenities.
View Community Profile
Community Links
Hospital Overview
Located in Rocky Mount, Virginia, Carilion Franklin Memorial Hospital has been an integral part of the local community since opening its doors in 1952. As a full affiliate of Carilion Health System, CFMH is able to provide technologically advanced care and services, yet remains a not-for-profit, community-owned facility governed by its local board. There are 260 full-time and part-time employees. For fiscal year 2004, there were 2,343 admissions, which is a 7.5% increase over fiscal year 2003. Average length of stay is 3.44. Recent facility upgrades include construction of a 3-story MOB, renovation and expansion of ER and outpatient surgical suite, relocation and enhancement of physical rehab department, and expanded specialty clinic area. CFMH is dedicated to providing quality care with a personal touch. Staff consistently score above the national average in patient satisfaction surveys regarding staff attitude, understanding and teamwork. State-of-the-art medical advances such as bar-coding technology for medication administration, computerized medical records, and wireless connectivity throughout the facility have been implemented. The Franklin County physician community has increased with the addition of a new internal medicine practice in the rapidly-growing portion of Franklin County bordering Smith Mountain Lake, a year-round resort area. Three new general internists have been recruited, and recruitment is ongoing to meet the needs of the community resulting from the current population growth. As part of the local community, the staff of CFMH is involved with community education and health fairs, and takes to heart the hospital's mission to "...provide access to the full spectrum of quality healthcare and related services, improve health status, and promote healthy lifestyles in the community served."
View Hospital Profile
Hospital Links

Contact Information
Contact:
Amy Marsh, Physician Recruiter
Carilion Clinic
POB 40032
Roanoke, VA 24022 - 32
Email:
amsilcox@carilionclinic.org
Phone:
(540) 224-5187
Fax:
(540) 983-1169
Practice Information
Practice Description :

Serving an area of nearly 50,000 people, the practice provides outpatient care to children and adults. The office utilizes an advanced access appointment system, computerized medical records, centralized registration and billing, and offers waived laboratory services.