Opportunity Details
Posted Start Date:
Position available immediately
Specialty:
Family Medicine, without OB
Other Specialties Considered:



Location:
Buena Vista, VA,
Job Position Code:
Buena Vista, FM (FY22)
Location Overview:

Buena Vista, Virginia, is located on I-81 in the central part of the Shenandoah Valley of southwest Virginia, 45 minutes north of Roanoke, VA and equal distance to Charlottesville, VA, home of the University of Virginia. Located only 190 miles south of Washington, DC and 140 miles south of Richmond, VA, The greater Lexington area is a lovely small college town home to Virginia Military Institute and Washington & Lee University. There are several historical attractions in the area as well, including Natural Bridge, one of the seven Natural Wonders of the World. Along with local artisans and ballet or dance, the Virginia Horse Center attracts horse lovers from all over the country to the nationally recognized equestrian events. The area has a strong sense of community with superior schools and access to many cultural and outdoor activities.
Offer Details
Income Details:

Competetive Base Salary with income guarantee and incentive tied to productivity and quality

Incentive Pay:
Yes, Productivity Based RVU Compensation Plan
Signing Bonus:
Yes, Available
Student Loan Forgiveness:

Yes, available

Partnership Potential:
Carilion Employed Position
Relocation Paid:
Yes, up to 10,000
Vacation:
Yes, 20 Days
CME:
Yes, 5 days plus allowance
Other Benefits:

Health/Vision with Wellness Incentives and Pharmacy
Dental
Life Insurance
Disability
Retirement Savings Plans - 403(b) and Deferred Compensation
Defined benefit pension plan
PAID malpractice and tail
Job Description
Carilion Clinic Family Medicine – Buena Vista is seeking a Family Medicine physician to join an established outpatient practice due to a physician retirement. Enjoy working with a NP in a Monday thru Friday schedule with a 1/2 day off during the week (no weekend hours). Practice hours are 8 AM to 5 PM, Monday thru Friday. Light call coverage from home, shared 1:6 with neighboring practices.
Carilion Clinic is the largest not-for-profit integrated health system serving nearly one million people in Western Virginia, with 7 hospitals, 220+ physician practice locations, and 25 GME programs. This network of 700+ multi-specialty physicians in over 70 specialties offers Carilion physicians faster access to patient information and history with a sophisticated, fully integrated electronic medical record system and excellent access to subspecialty consultation. Our medical home approach to primary care lets you focus your energy on the highest risk patients while the electronic medical record (EPIC) enables seamless coordination with Carilion's specialist.
Minimum Qualifications:
ABMS/AOA-BC/BE in Family Medicine, with plan in place to sit for Boards
Eligible for unrestricted Virginia medical license and DEA
Team player, highly motivated, excellent communication skills
Graduating residents encouraged to apply
Carilion Clinic is an affirmative action and equal opportunity employer. We embrace a diverse workforce and provide equal employment opportunities to all qualified candidates without regard to Race, Color, Religion, Sex, National Origin, Protected Veterans.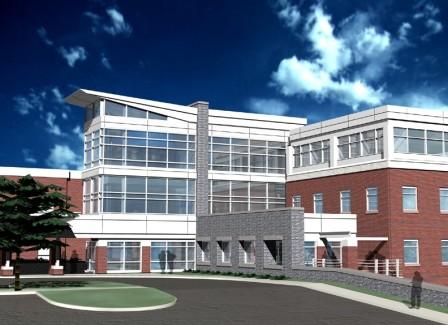 Community Overview
Lexington is an independent city located in Rockbridge County in the Commonwealth of Virginia. The population was 6,900. Lexington is about 55 minutes east of the West Virginia border and is about 50 miles north of Roanoke, Virginia. It was first settled in 1777. Lexington is primarily a college town. It is home to the Virginia Military Institute (VMI) and Washington and Lee University. It is the county seat of Rockbridge County.
View Community Profile
Community Links
Hospital Overview
Nestled in the southern Shenandoah Valley, between the Blue Ridge and Allegheny mountain ranges, Carilion Rockbridge Community Hospital, an accredited, 25-bed critical access hospital, is the primary healthcare provider, serving the communities of Lexington, Buena Vista, and the surrounding Rockbridge County. The recently renovated state-of-the-art medical facility blends modern technology with comfort and cutting edge equipment with small town hospitality.
View Hospital Profile
Hospital Links

Contact Information
Contact:
Amy Marsh, Physician Recruiter
Physician Recruitment
213 S Jefferson, Suite Suite
Roanoke, VA 24011 - 32
Email:
amsilcox@carilionclinic.org
Phone:
(540) 339-8271