Opportunity Details
Posted Start Date:
Position available immediately
Specialty:
Psychiatry, General
Other Specialties Considered:



Location:
Christiansburg, VA, USA
Region:
Southeast , Metro
Job Position Code:
Intensivist CNRV 2022 #3
J1/H1B Visa?
Yes
Offer Details
Income Details:

Tier 1 (KPI Bonus)

Tier 2 (RVU Bonus)

Incentive Pay:
Two tier bonus plan
Signing Bonus:
Yes, and relocation assistance
Student Loan Forgiveness:

Negotiable

Not for Profit Health System. Eligible to certify Public Student Loan Forgiveness Forms

Eligible, Virginia Student Loan Employer/Carrier Matching Student Loan Repayment Program

Relocation Paid:
Allowance
Vacation:
25 days
CME:
5 Days & Allowance
Call Coverage:
Physician evening call is by telephone with mid-level providers on site.
Other Benefits:

Health/Vision with Wellness Incentives and Pharmacy

Dental

Life Insurance

Disability

Retirement Savings Plans - 403(b) and Deferred Compensation

Employer Funded pension plan

Paid Malpractice
Job Description
We seek a psychiatrist at any seniority level whose primary focus is inpatient psychiatry. Join our team with a primary work location at the New River Valley/St. Albans location at the Carilion New River Valley Hospital with 36 inpatient adult beds. This position offers opportunities for educational and research development abound. Board certification in General Adult Psychiatry or a Subspecialty required.
The Virginia Tech Carilion (VTC) Department of Psychiatry and Behavioral Medicine is a strong and growing presence in regional healthcare. Our Department is based in Roanoke Virginia and has clinical, educational, and research sites throughout the region. Our Faculty are based in Roanoke at the Carilion Clinic (a Top 100 Hospital; https://www.carilionclinic.org/ ), in Radford at the Carilion New River Valley Hospital, at the Salem VAMC, and at the Catawba Hospital. We are part of the VTC School of Medicine (http://medicine.vtc.vt.edu/about/), one of the newest and most innovative medical schools in the nation. We work closely with the VTC Research Institute (http://research.vtc.vt.edu/about/), headed by the neuroscientist Michael Friedlander PhD, that has over 70 Million of current funding. The Department is focused on the extensive development and implementation of patient-centered research utilizing measurement-based care.
Carilion Clinic is an affirmative action and equal opportunity employer. We embrace a diverse workforce and provide equal employment opportunities to all qualified candidates without regard to Race, Color, Religion, Sex, National Origin, Protected Veterans.
Job Requirements
Qualifications:
Board eligible/ certified in Psychiatry
Ability to obtain Virginia Medical License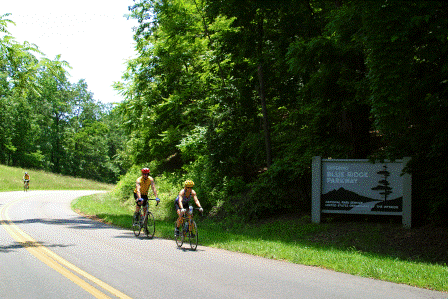 Community Overview
Designated as a Metropolitan Statistical Area and strategically located along Virginia''s Technology Corridor, Montgomery County and the New River Valley are home to the towns of Blacksburg and Christiansburg, and the City of Radford. With a cost of living at 94% of the national average, each area offers city amenities with world class dining, diverse shopping and cultural activities blended with small town charm in a beautiful setting. You will find unique aquatic activities at Claytor Lake State Park or on the U.S.''s oldest river, the New River. For hiking enthusiasts, there are endless adventures on the Appalachian Trail along the Blue Ridge Parkway. The area also offers superior educational opportunities through its 45 public schools and 11 public libraries. And, the New River Valley is home to Radford University, New River Community College and Virginia Tech, which is Virginia's largest university and one of the nation''s leading research centers.
View Community Profile
Community Links
Hospital Overview
As the area's leading healthcare provider, Carilion New River Valley Medical Center's unique hospital facility and dedicated healthcare professionals provide excellent quality patient care and comfort. Our physicians, hospital staff and volunteers create a highly personalized and supportive environment, and deliver care using advanced diagnostic, medical and surgical procedures. More area residents choose us for their healthcare needs than any other medical facility in our area. CNRV offers a wide array of comprehensive services. From our Emergency Level III Trauma unit to our home-like mother/baby care suite, we are a full-service, regional medical facility, serving the New River Valley and beyond. We host the highest number of sub-specialty physicians and surgeons serving the New River Valley. We also have access, through Carilion Clinic to an even higher array of services, if needed. Many of these technologies, such as Cyberknife surgery or Robotic Heart Surgery, which are not available anywhere else in Virginia. Our excellent healthcare team and support staff of nearly 1000 people provide exceptional care and customer service that is second to none. Carilion New River Valley Medical Center is located off Interstate 81 near Radford (Exit 109), which puts us conveniently in the heart of the New River Valley serving our community every day. For a list of services and more information go to www.carilion.com/cnrv/ or call us at 540-731-2000.
Hospital Links

Contact Information
Contact:
Rob Way, Physician Recruiter
Carilion Clinic
213 S. Jefferson Street, Suite Suite
Roanoke, VA 24011
Email:
rjway@carilionclinic.org
Phone:
(540) 224-5189
Fax:
(540) 983-1169
Practice Information
Practice Name:
Carilion Clinic Saint Albans Hospital
Practice Description :

The practice opportunity includes inpatient (including ECT), outpatient and medication management. Growing hospital consultation services are provided to patients at Carilion New River Valley Medical Center, a 146-bed acute-care medical center with excellent support staff and a medical staff of over 300 physicians representing a broad range of specialists.